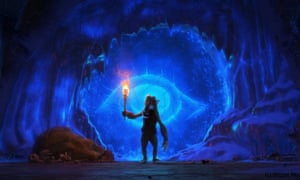 I recently reviewed the movie " The Snow Queen: Magic of the Ice Mirror". This review can be found in my blog archives. Starring :Bella Thorne as Gerda and Sharlto Copley as Orm.
After celebrating their victory over the Snow Queen, Gerda and Orm have given their fellow trolls a taste of freedom. But when Orm gets a cold-hard reality check, they slip into another perilous journey and must protect the world from eternal winter.
You can watch the the trailer to the movie here.
Now for the chance to see this movie - below is the link to this movie on iTunes.
This is a darling movie just in time for the cold, winter nights. I hope you enjoy this movie!
*I received this product free of charge, in exchange for a honest, written review.
*The opinions of this product are strictly my own.
*I was not monetarily compensated for my product review.