I was so excited to take my family to a preview of the new Splashwater Beach, a Six Flags / Hurricane Harbor waterpark. This new water playground has 40 interactive water features. All these features will cool off any person on a hot, humid Texas day.
The design of the waterpark looks like a tropical oasis. You will have buckets of water dumped on your head, there are spraying water hoses twisting and turning all around and you can run through water shower curtains.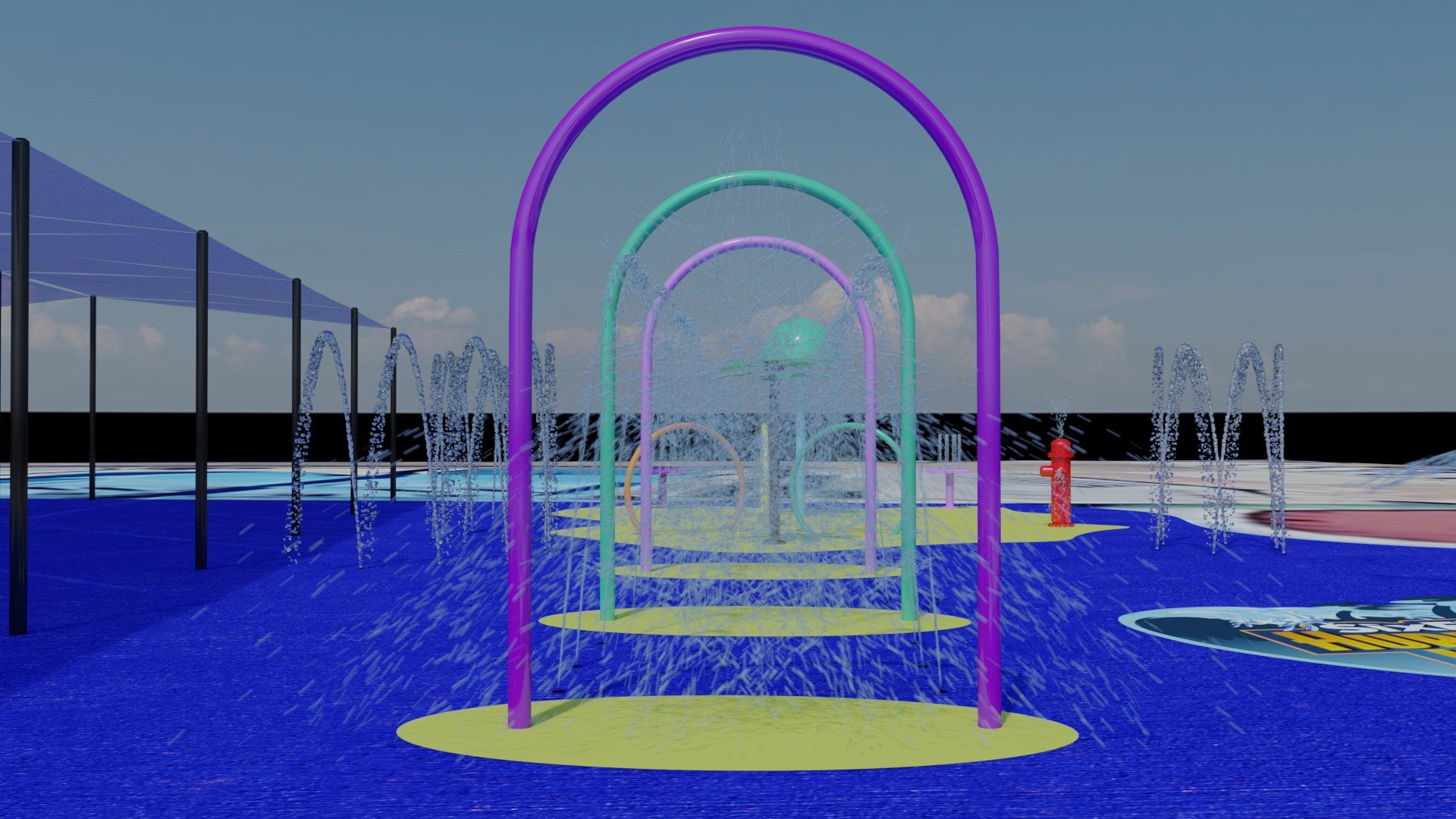 As you can see Bailey loved the park also. The buckets in the back are full of fun, cooling, water.
Hurricane Harbor and Six Flags are both amazing places to take your children for vacation and now with the new Splashwater Beach the fun is even more exciting!
If you would rather just sit back and watch the kids run through all the water features - there is a lounging area for just that.
Come on and have a great fun time at the new Splashwater Beach. It will open May 19 from 10:30 to 6:00 and later on in the summer the park will stay open later.
I loved our adventure to this new waterpark. It was loads of fun and I definitely recommend it for a whole summer full of fun to any family. Be sure to buy the season passes where you can go endless amount of times for a one time price. The food is also amazing! Splashwater Beach is a great new vacation spot for any family.
*Thanks to
sParker@sftp.com
for allowing my family to atend this event.
*I was not monetarily compensated for this event review.
*The opinion of this review is strictly 100% my own.