New to be released November 1, 2016! Just in time for Fall, this new DVD - "My Little Pony - Legend of Everfree", staring the Equestria Girls, gives you a little bit of eerie and spookiness.
The girls decide to leave Canterlot High School to head to Camp Everfree for a camping trip.
This camping experience will include much more than canoeing and campfires. Magic soon begins to cause a lot of problems in this camp for the girls.
Here is a short clip as the girls have just arrived at the camp:
The girls are surprised to find a magical force that is causing lots of strange things to happen. Watch this next clip:
Twilight Sparkle, with the help of the Mane 6 and especially Sunset Shimmer, must confront the dark, Midnight Sparkle, within herself to embrace her newfound magical abilities to save the camp from closing down for good.
This DVD also comes with several goodies. When you order it online from Shout! you will receive a Poster. Buy it from Walmart and you will get Twilight Sparkle Barrettes, and other retailers, such as Amazon, have a Camp Everfree Sew - On Camp Patch. These are all adorable. Below is a picture of what they look like: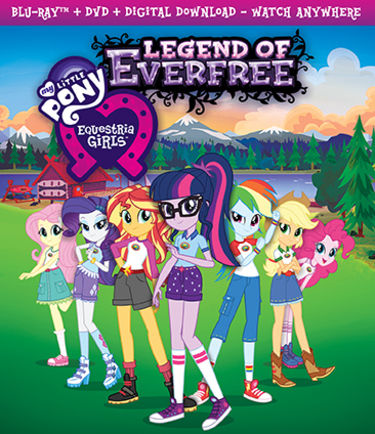 You can also print out the pictures below for coloring:
So, as you can see, this DVD comes with super fun items and this movie is so good. Every little girl who loves My Little Pony will definitely love this latest movie. You can buy it from Shout! Kids Factory, Amazon, Walmart and other stores that sell DVD's. But, if you would like to try and win a copy--I AM GIVING AWAY 3!!!!!! So enter and tell others to enter. This would make any little girl happy as a holiday gift or for her birthday, Good Luck!
a Rafflecopter giveaway