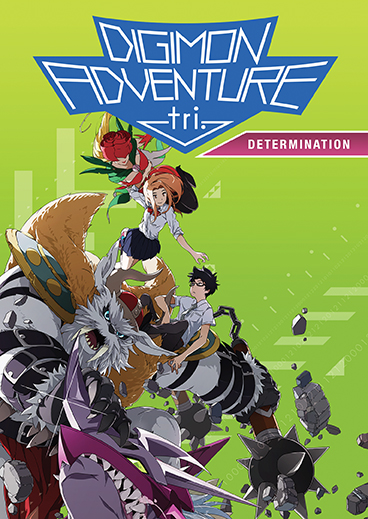 Shout!Factory sent me another show from the Digimon Adventures to review . This newest hit is out for pre-order before the release date on August 15, 2017. "Digimon Adventure tri. Determination" is available for the first time on North American shelves and it boasts English voice cast and original Japanese audio with English sub-titles.
Restoration has begun in Odaiba and time has passed since Alphamon appeared. There is another infected Digimon - an Ogremon - and it has began to wreck havoc on Odaiba, Mimi and Palmon so, they spring into action.
But, in their haste to show the world that they are good Digimon, their battle brings about unforeseen consequences. The adventure now evolves once again....
This movie is a must-have for collectors. Available on digital and blu-ray.
If you love to follow the Digimon adventures then you will want to own this movie. You can buy it as a early release from the Shout! Factory website now for only $14.00 or you can try and win a copy from my blog by entering my Rafflecopter below -- Good Luck!
a Rafflecopter giveaway