I was so excited to review 2 products from this wonderful company called , "Real Time". These products are great topical creams for all aches and pains from sore muscles, sprains, cramps and like the horrible pain I have from Fibromyalgia.
I have a grandson that is currently playing high school baseball and as a hind catcher he really gets sore muscles. I was anxious for him to try out Real Times Sports Cream:

This cream delivers fast, sweat resistant pain relief. My grandson applied it to his hurting knees, from bending up and down, and he said the relief was instantly calmed. This product contains 25 natural ingredients such as : Wintergreen, Turmeric and Menthol. Free of GMO's, Parabens, SLS and Dyes. This product is definitely a winner in sports cream. It smells great and is formulated and packaged in the Heartlands of the U.S. I recommend you purchase this cream for all your athletes! It is sold in a 1.5 oz. & 4 oz. tubes and a 20 oz. pump bottle.
The other product I reviewed and absolutely loved, is the Hemp Oil Plus Cream: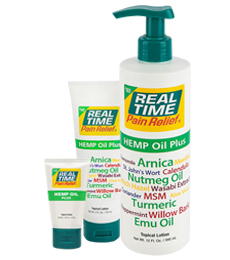 This product contains antioxidants which are believed to help relieve pain and stiffness. My muscles are always so sore and achy that I definitely needed this product. It contains Wasabi Extract which warms up stiff muscles and Peppermint Oil that soothes and promotes blood flow. This product has a light feel and great smell. It truly did relieve my sore arm muscles which are always spasming. You can purchase this awesome product that is made right in the Heartland of the U.S, from their product page and they have a limited time offer for buying a $40 tube of Hemp Oil Plus and get a free 1.5 oz. tube for free, This 1.5 oz tube usually sells for $20 and you will get it for free. Perfect for keeping in your purse to have with you at all times.
When I work with companies there are many pluses to how I write my review. I like American products and I don;t like gimmicks. I will have all products tested and approved or it will not go on my blog. I will not work with get-by-quick-deals. I want good old American sellable products that families can receive the company's honest trials before I will offer it to my friends and readers of my blog.
Real Time has got the cap on the real deal and my readers need to go get some for the athletes in the family and us old muscle diseased people, I highly recommend Real Time and check out all the other great products they offer. If you order I would love a quick heads up on my review back to the company. Maybe we can get them to offer a giveaway or two!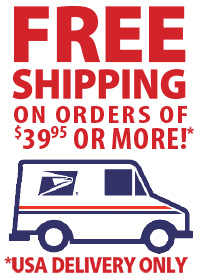 The Hemp Oil used in Hemp Oil Plus is extracted from Industrial Hemp ü The Industrial Hemp Farm that provides our Hemp Oil is Approved under Farm Act 7606 ü The Industrial Hemp Farm that provides our Hemp Oil is Approved and Monitored by the DEA and meets all Federal, State and Local Laws ü Hemp Oil Plus is Manufactured in an FDA Monitored Facility with Certified GMP ü Hemp Oil Plus is Registered with the FDA ü Hemp Oil Plus is Legal in all 50 States NDC # 58133-052-04 License # 16-10-01P Certificate . I told you - The Real Thing for Pain! Please give them a try, you wont be disappointed.
Enter below on my Rafflecopter to win your choice of 1 of the 2 products listed above. A $20 value.
*I was lucky enough to review for this good company free of charge for my honest opinion.
* I was not monetarily compensated for my review.
*The opinions of this product are 100 % strictly mine.