Short Stack is a really cool website online and on Etsy. This company makes stickers, banners, cards and artwork. I was lucky enough to review some really cute stickers. Since my grandaughter is in college I chose some that I thought would fit her and her college friends. Here are some of the stickers:
I thought she could post those on friends papers or notes. They are really cute. Here are some for your mom friends: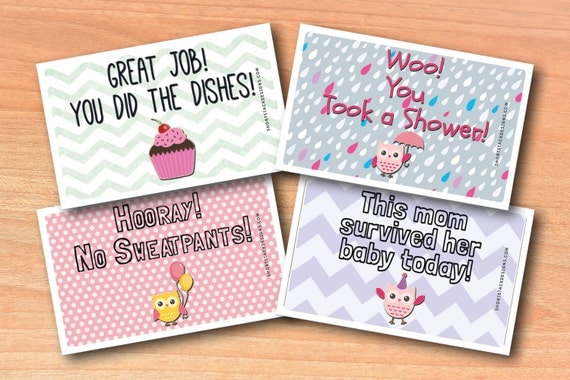 These are so cool to hand out to your workers or place them on a piece of paper to let them know how appreciated they are:
Short Stack stickers come in Small Round -1.5" in diameter, Small Square-0.86" x 0.86 "and Rectangle-3.30 x 2.17". The Small Round is printed on glossy paper with 4 stickers per sheet. The Rectangle has vinyl coating you can write on. The Small Square is on 350 stock paper and then finished with a smooth matte laminate.
If you need other paper goodies, or these stickers please visit the website or the Etsy shop to place your order. The company will send you a watermarked preview within 72 hours to see if you like it and then if so your order will begin processing. These stickers are really cheap -- like $1.50 per 4. What a great little gift to give, if for nothing else, but to enlighten someone's day.
*I received these stickers free of charge in exchange for a honest ,written review.
*I was not monetarily compensated for this product review.
* Thanks to Short Stack for allowing me to review for them.
* The opinions of this product are strictly my own.