Cremo is a line of wonderful men's grooming products. This company sent me 4 of their products to review - just in time for Father's Day.
After searching for products that really worked and left their faces soft and subtle, the developers of Cremo worked with chemists that developed the best high end, famous cosmetics companies. These chemists use the best ingredients in their products that will develop noticeable, dramatic results.
If you have a beard,or some scruff, you want them to feel soft. So Cremo has a great product for you
: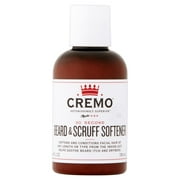 Cremo- Beard & Scruff Softener- This 4 oz. bottle will soften and condition coarse facial hair. It also keeps the hair smelling good and looking bright and healthy, plus keeps the itch away. Cost is $12.00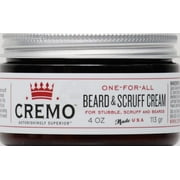 Cremo Beard & Scruff Cream is perfect for moisturizing beard itch. This light weight cream comes in a 4 oz. bottle and it helps shape and sculp the beards without leaving it feeling greasy. Costs around $10.00
Cremo Original Shave Cream is designed so that you don't get any air or foam. You get only extremely rich cream, unique, highly - slippery, lubricating shave cream that leaves you feeling super soft. Sells for around $8.00 for 6 oz.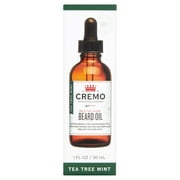 Cremo Tea Tree Beard Oil is the single most critical product for daily use when you have a beard or scruff. It relieves itching and dryness and keep the skin underneath the hair healthier. This 1 oz. bottle sells for around $10.00
Cremo has other products for men and also for women. You can purchase from the Cremo website or from Wal-Mart, the prices are around the same at either place.
I chose to offer the Cremo Beard Oil as a giveaway because it is an essential part of a daily routine for beards and scruff. Hopefully the man in your life will love these Cremo products and give them all a try. My husband used all of these and was highly pleased with the results and I feel like your man will be too.
If you would like to try to win a bottle of the Cremo Beard Oil then please enter my Rafflecopter below. Good Luck and Happy Father's Day to all the dads out there!
a Rafflecopter giveaway