Long Way North is set in the late 19th century Saint Petersburg. Sacha, a young girl from Russian aristocracy, dreams of the Great North and anguishes over the fate of her grandfather, Oloukine, a renowned scientist and Artic explorer who has yet to return from the latest expedition to conquer the North Pole.
Sacha has always been fascinated by the adventurous life of her grandfather and has the same calling as Oloukine to be an explorer. But, Sacha's parents, who already made arrangements for her marriage, strongly disapprove of the idea to say the least, Defying her destiny, Sacha flees her home and launches an adventure - filled quest toward the Great North in search of Oloukine and his ship.
A spirited and inspiring tale of hope and courage, Long Way North, tells the story of a heroine persevering through a physical and emotional journey to find her explorer grandfather and his lost ship, the Davai.
Watch this clip from the Long Way North:
Your children will love this heartwarming, girl - power movie. Mine really did like it a lot.
The Long Way North will be available Jan. 17 in stores. You can purchase it Shout!Kids Factory now on their website.
This DVD runs for around$19.00 in cost.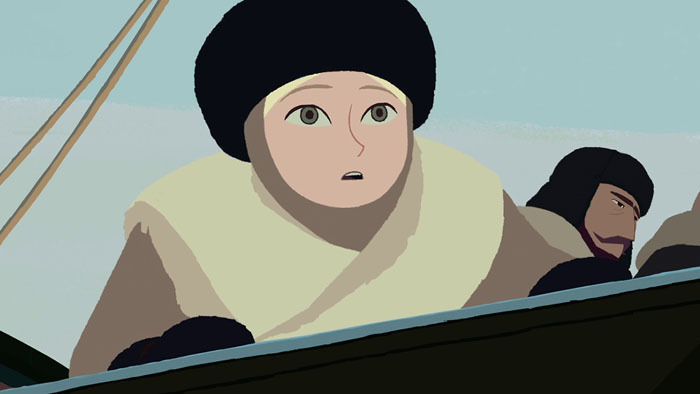 If you would like to try and win a copy of Long Way North then please enter my Rafflecopter below. Good Luck!
a Rafflecopter giveaway