This month is the month of love, so Hasbro Studios has joined with Shout!Kids to release some of their most adorable family TV shows on DVD. What a great way to celebrate Valentine's Day with your children. There are 3 movies in this callaboration and I have all 3 to offer as giveaways.
The first DVD I have to review, and offer as a giveaway, is "Littlest Pet Shop - Pet Stars".
Buddy up with Blythe and her superstar pet pals. These pets are ready to shine in the limelight as Pet Stars! There are comedy festivals where Pepper helps Blythe in a stand up comedian contest. This contest includes king cobras. pet hotels and a monkey on Mars.
So much happens as this contest goes on. Sunil, the mongoose, must choose from being the king of the city park racoons or going back to the pet shop. Russell the Hedgehog, Pepper the skunk, Zoe the spaniel, Minka the Monkey, Penny the Panda and Vinnie the Gecko are all superpets and no matter how famous the pets get they will always be best friends.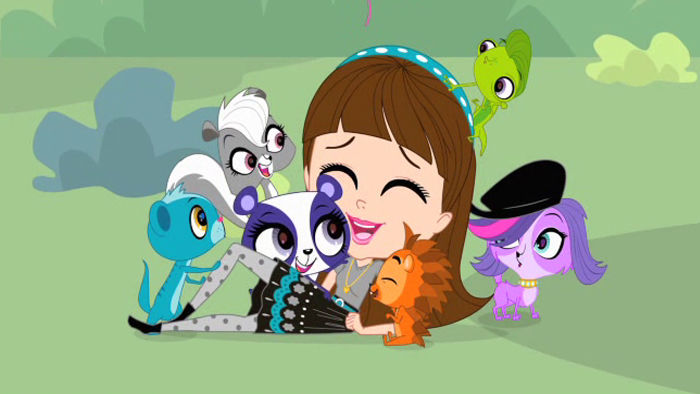 You can purchase this DVD on Shout!Kids or on Amazon.com
I will be offering this DVD as a giveaway on my Rafflecopter to one lucky winner. Good Luck!
a Rafflecopter giveaway