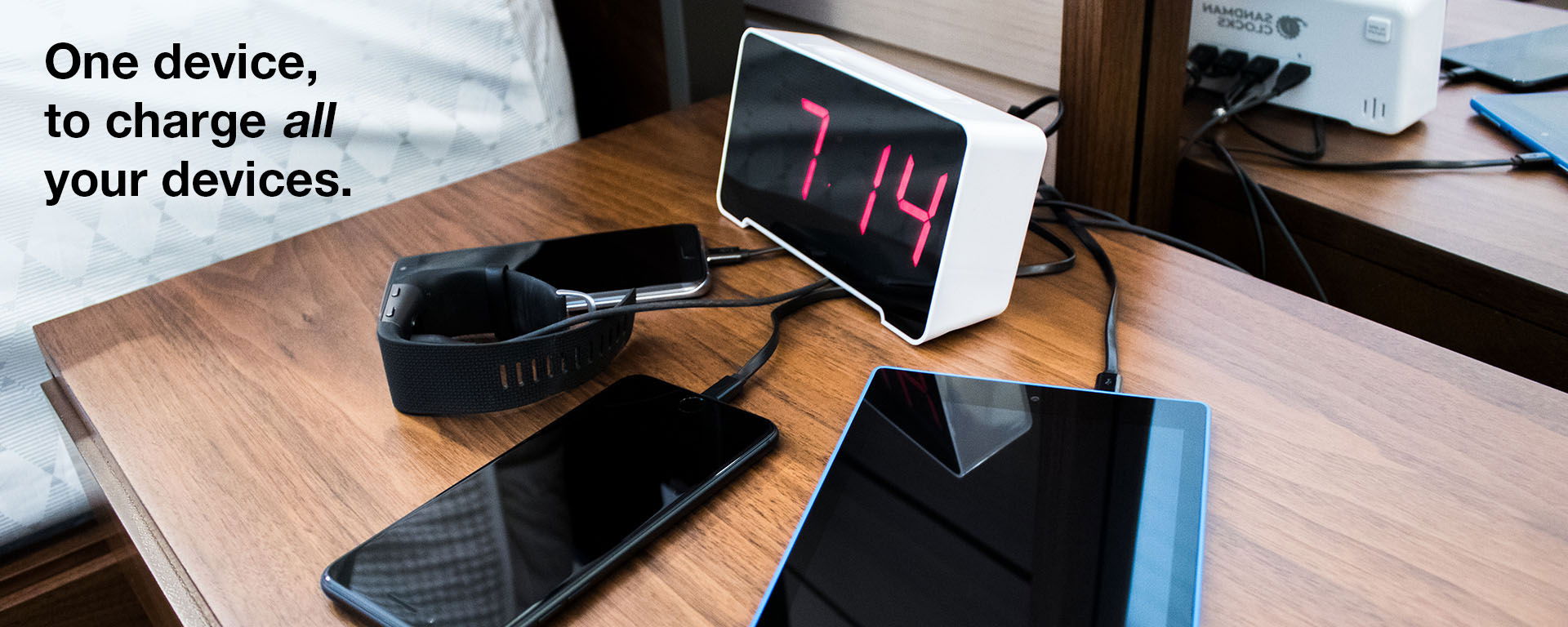 PAi has invented an alarm clock that also let's you charge up to 4 different gadgets to the back of the clock. The Sandman Alarm Clock is perfect for all of today's innovations.
Charge all of your devices with this one alarm clock. Check out all the Features below:
• 1x high-powered USB port
• Alarm function with snooze
Integrated cable management •
Adjustable auto-brightness
• Neutral design fits any decor
• Simple and intuitive controls
• Red LED's for low power consumption and to not harm your night vision
The Sandman Alarm Clock looks just like an ordinary alarm clock from the front, but turn it around and you can see the 4 ports for connections. I love this product and it is really great not to have all the cords running all over the room, or not having enough plug-ins in one room to connect everything you need to charge. The clock has big numbers and the alarm is loud enough to wake up the hardest sleeper.
You can purchase the Sandman Alarm Clock from the PAi website for around $45.00. The clock comes in either black or white. The Sandman is a great product and I recommend it highly!

*The opinions of this product are 100% my own.
*I was not monetarily compensated for this review.
*Thanks to PAi for allowing me to review for them.