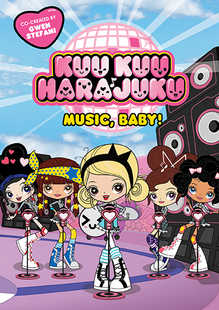 It's the best - the one and only - beautiful, Queen of Pop - Gwen Stafani and her HJ5 Super girls : Love, Angel, Music, Baby and their leader G! These super cute girls love to sing, dance and wear the latest Kawaii fashions. Kawaii means "cute" in Harajuku speak. Get ready for Kuu Kuu HARAJUKU "Music Baby"--It's gonna be crazy fun!
HJ5 has a incompetent manager named Rudie. HJ5 travels everywhere putting on concerts and shows for their fans, but it seems something crazy always happens before the first bar is played.
These girls are very, super talented, but at the start of every gig, wild things appear such as being attacked by space aliens adorable and starving Monster pets.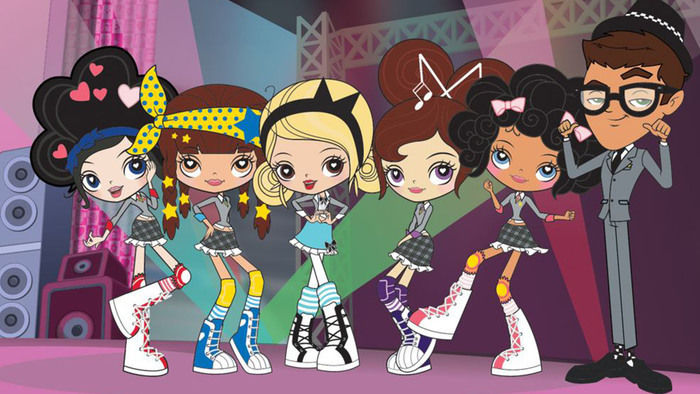 On this upcoming tour the girls are sure hoping their will be no more problems, but if so then possibly the next creatures, or any other challenges, will work together with HJ5 to put on a super-exciting show for all their fans!
There are 7 episodes on this 154 minute 1 disc DVD. You can purchase this by pre-order now through Shout! Kids for $14.00. It will be June 13 before it is for sale in stores and you can still buy it from Shout anytime after that too.
Everyone loves Gwen Stafani and your kids will love this darling sing-a-long movie and there is also bonus song to learn.
Cool movie- fun for all kids 4-10 !
How would you like to try and win this DVD before they are available for sale? Well you can try if you enter my Rafflecopter below. It ends 6/10
a Rafflecopter giveaway