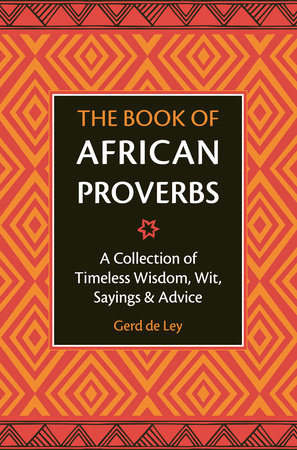 I recently reviewed a sweet, humorous, and very wise book of quotes. This book is titled, "The Book of African Proverbs." You will find 1,200 words and sayings in this book from the people of Africa, it's nation and people.
Back in the 19th century, Africa was known as the, "the Dark Continent", this means Africa and it's people were dark and mysterious. Africa is still known to be this way to many people when really it is a nation of beautiful cultures and inhabitants. This book shows the character of all the great people and their ways of living.
Gerd De Ley is the author of this amazing coffee table type of conversational book. De Ley is a former English teacher and professional writer since 1975. From a very early age De Ley has been a collector of quotations and proverbs from all over the world.
This book is so awesome to read and will truly enlighten your day. Some of my favorite quotes in this book are:
"The eye never forgets what the heart has seen" Bantu
"Death makes no appointment" Kikuyu
"Absence makes the heart forget" Kenya
These are just 3 of the verses in this book. I love to have these types of books lying around my home. Anyone who picks it up and reads it will get a blessing.
If you would like to enter to win this book please do so on my Rafflecopter below. I know you will love it! Good Luck!
a Rafflecopter giveaway